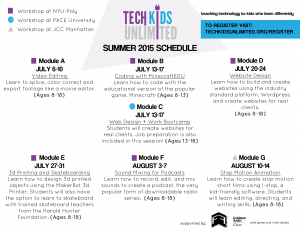 TechKidsUnlimited.org has a busy and fun summer planned. Check out all our exciting workshops!
And guess what–we only take 20 kids per week and we have a 2:1 ratio of students per counselor plus a social worker!
And, this summer we are also partnering with NYU's Department of Communicative Sciences and Disorders.